27 Feb 2019
Bahrain Chief of Staff visits the BIDEC stand at IDEX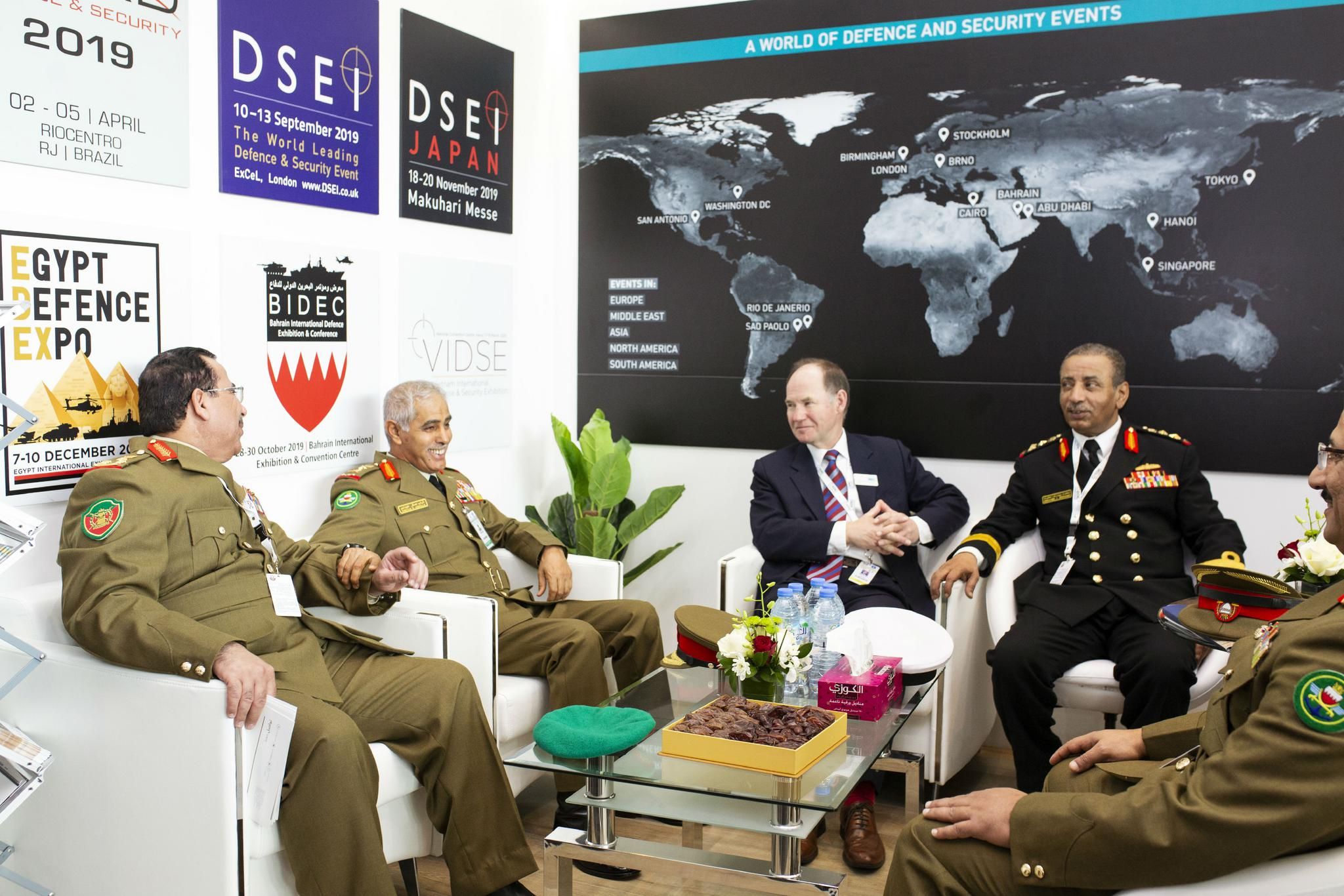 Chief of Staff of the Bahrain Defence Force (BDF), Lieutenant-General Dheyab bin Saqr Al-Nuaimi visited the BIDEC stand at IDEX in Abu Dhabi last week. He met with members of the BIDEC team, including Rear Admiral Simon Williams, Chairman of Clarion Defence and Security (pictured with the Chief of Staff).
The BIDEC team were there to promote the upcoming Bahrain International Defence Exhibition & Conference (BIDEC), taking place from 28-30 October in Manama.
IDEX is a tri-service defence exhibition that takes place biennially at the Abu Dhabi National Exhibition Centre (ADNEC).