08 Oct 2019
Bahrain's Crown Prince Visits Defense Force General Command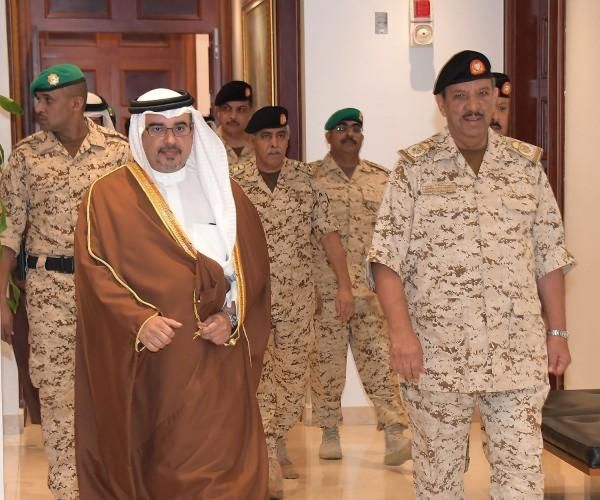 His Royal Highness Prince Salman bin Hamad Al Khalifa, Crown Prince, Deputy Supreme Commander and First Deputy Prime Minister, visited the General Command of the Bahrain Defense Force (BDF).
Upon arrival, HRH the Crown Prince was received by the Commander-in-Chief of the BDF, His Excellency Field Marshal Sheikh Khalifa bin Ahmed Al Khalifa, the BDF's Chief-of-Staff, His Excellency Lieutenant General Theyab bin Saqer Al Noaimi, and a number of senior BDF officers.
HRH the Crown Prince was briefed on the BDF's strategic plans to further strengthen its military operations and combat readiness, according to Bahrain News Agency (BNA).
HRH the Crown Prince highlighted that the continued development of the operational capabilities of the BDF is central to ensure the efficiency of the BDF's combat readiness.
HRH the Crown Prince commended the military proficiency reached by the BDF, and noted their important role, alongside the Kingdom's allies, in safeguarding regional safety and stability.
HRH the Crown Prince thanked the BDF's personnel for their selfless service in performing their national duties, and wished them success in their future endeavors.