19 Jan 2017
Bahrain's Gulf Aviation Academy Adds Maritime Program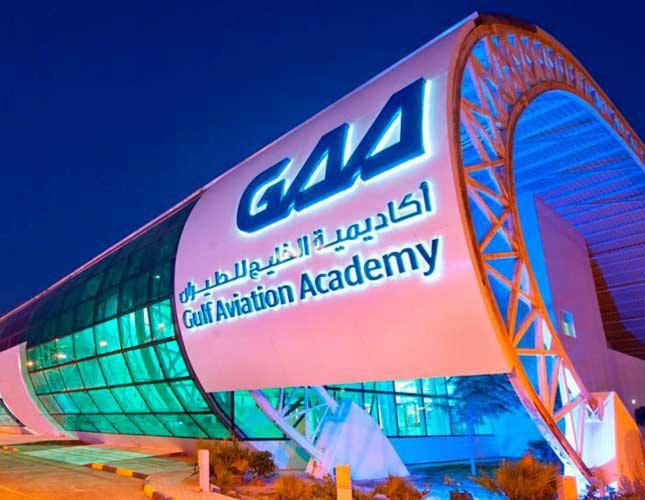 Bahrain based Gulf Aviation Academy (GAA) has announced its recent addition to its training capacity through Maritime Training, Bahrain News Agency (BNA) reported.
The Maritime program was established in response to the need in the industry for certificated training through the Ports and Maritime Affairs (PMA), the first of its kind in the Kingdom.
After successfully launching in October 2016, the program was introduced through STCW 95, which targets sea-farers working in the industry. Since October, GAA has graduated 25 individuals over two batches with the next group starting soon and are expecting many more training needs coming up in 2017.
With the support of the Port and Maritime Affairs which is the governing-body under the Ministry of Transportation and Telecommunications (MTT), the Academy was able to qualify itself to be able to conduct Maritime training and be in line with the international standards and regulations of the industry that is required by the International Maritime Organization (IMO), a specialized organization of the United Nations that is responsible for measures to improve the safety and security of international shipping .
Yousef Busbhait, Assistant Undersecretary of the Ports and Maritime Affairs, stated: "Our main goal from this partnership is to reinforce our support for the public and private sectors as well as shipping companies residing in the Kingdom and to facilitate their training in terms of quality, convenience and cost which goes in line with a sustainable, coordinated effort between the Kingdom's various institutions."
GAA has also partnered with Tamkeen for the full funding of the first course included in the Maritime Program, STCW 95. The course is needed for seafarers that are currently working in the industry amongst other professional training GAA is planning to provide in due time.
Tamkeen's constant support for the market's professional needs and their collaboration with the organizations that are able to provide for their qualifications necessary all serve with one goal which is to provide knowledgeable and capable Bahraini personnel in the local working market.
"With over fifteen courses that GAA is planning to announce in due time, the Maritime Program will be geared to serve the industry locally and internationally thereby establishing GAA as a logistics and transportation training hub, the only one of its kind in the region," said Captain Dhaffer Al Abbasi during the graduation ceremony.
"Assisting in enhancing the personnel's knowledge and awareness of the international standards under the IMO is in line with GAA's mission of providing quality training which was made achievable through the support of both PMO and Tamkeen for the Program, Captain Dhaffer Al Abbasi concluded during the graduation ceremony," he added.
Source: www.defaiya.com
Link: http://www.defaiya.com/news/Regional+News/Bahrain/2017/01/19/bahrain-s-gulf-aviation-academy-adds-maritime-program?utm_source=Newsletter&utm_medium=Email&utm_campaign=Thursday+2017/01/19_newsletter&utm_term=Defaiya%2C+Newsletter&utm_content=Thursday+2017/01/19