17 Nov 2016
BIDEC Team visit Military Medical event in Jordan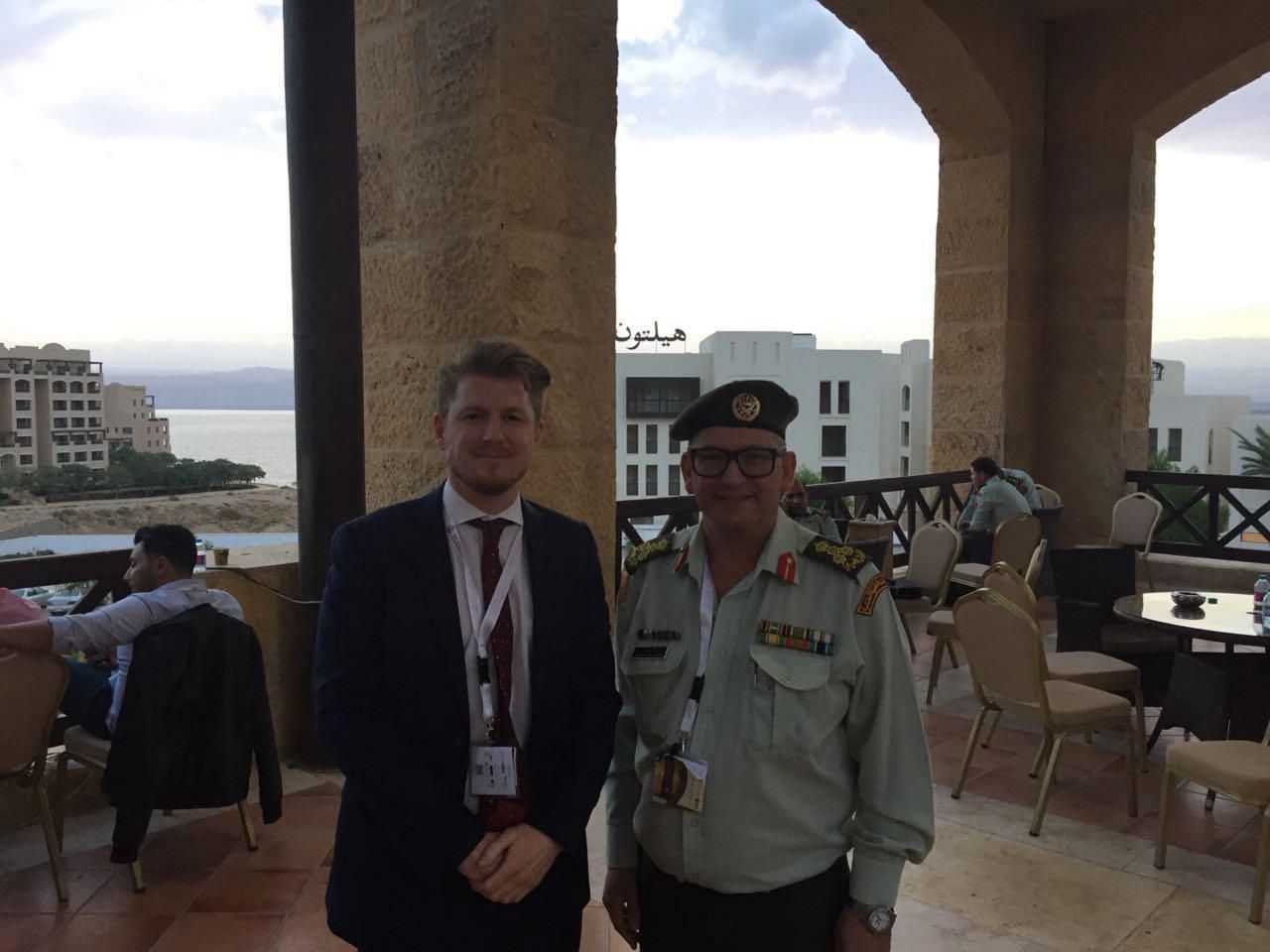 The BIDEC Team visited the 7th Regional Assembly of the Pan Arab Regional Working Group of the ICMM and the 8th International Conference of the Royal Medical Services, which took place at King Hussein Bin Talal Convention Center, Jordan on 15-18 November, 2016
Pictured is BIDEC 2017 Event Director Thomas Gaunt with Brigadier Dr. Khaldoun J Haddadin, Chairman Department of Surgery, Jordan Royal Medical Services.
After officially announcing the launch of BIDEC 2017, the promotional campaign for BIDEC includes several official visits to international defence events. These visits are an important component of raising awareness of BIDEC 2017 and maintaining relationships with exhibitors, visitors and VIP Delegations.
Are you interested in exhibiting at BIDEC 2017? Email
craig.leroux@clarionevents.com
.