15 May 2016
BIDEC Team visit SOFEX Jordan with representatives of the Bahrain Royal Guard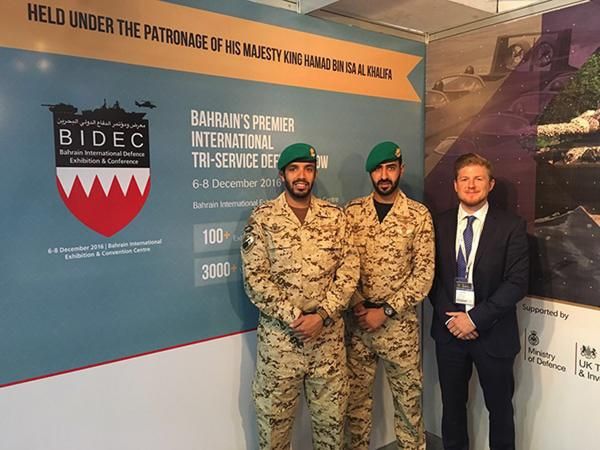 Members of the BIDEC team visited SOFEX in Jordan on 10-12 May 2016 to promote Bahrain's Premier International Tri- Service Defence Show. Members of the BIDEC 2017 team were joined by representatives of the Bahrain Royal Guard Special Forces.
After officially announcing the launch of BIDEC 2017, the promotional campaign for BIDEC includes several official visits to international defence exhibitions. These visits are an important component of raising awareness of BIDEC 2017 amongst exhibitors, visitors and VIP Delegations.

Whilst BIDEC 2017 will offer a brand new platform in the region for exhibitors to showcase the latest equipment across Land, Sea and Air, SOFEX also provided the BIDEC team with a unique opportunity to promote the event to Special Forces professionals too. Visiting the event was a huge success for BIDEC 2017 from an official, trade and media perspective.

On top of an expected 100 exhibitors, 3000 industry visitors and a fully-hosted international VIP Delegation Programme, BIDEC 2017 will showcase some unique features such as a parachute exercise, shooting range exercise, warship display, military vehicle demo and a static display area showcasing the latest military vehicles and airframes. BIDEC 2017 will be held under the patronage of His Majesty King Hamad bin Isa Al Khalifa, King of Bahrain and is officially supported by the Bahrain Defence Force.