22 Feb 2017
Chiefs of Staff from Bahrain and UAE visit BIDEC stand at IDEX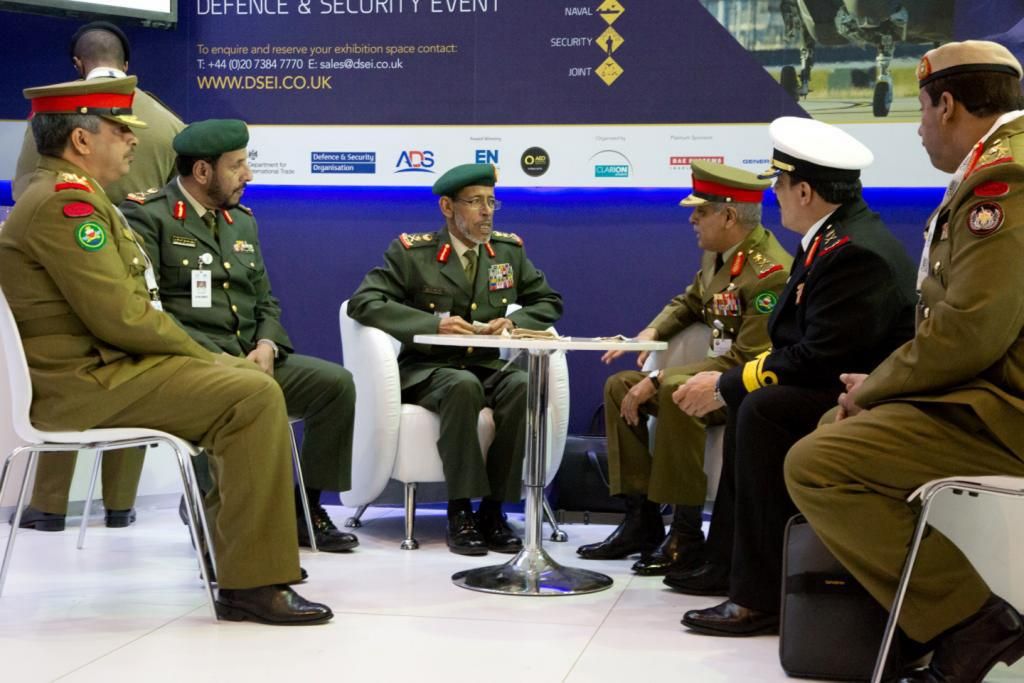 Chiefs of Staff from Bahrain and UAE visited the BIDEC 2017 stand this week at IDEX. Lieutenant General Theyab bin Saqer Al Noaimi, Chief of Staff for Bahrain and Lieutenant General Hamad Mohammed Thani Al Rumaithi, Chief of Staff for UAE stepped onto the BIDEC 2017 stand at IDEX for a meeting and showed their support for Bahrain's Premier International Tri-Service Defence Show, taking place 16-18 October 2017.

The BIDEC Team visited IDEX 2017 last week with delegates from Bahrain Defence Force to spread awareness of the show. IDEX is the Middle East's largest defence and security exhibition and presented a powerful promotional opportunity for BIDEC 2017.

Other VIPs to visit the BIDEC stand at IDEX were Admiral Sheikh Khalifa Bin Abdullah Al Khalifa, Commander of the Royal Bahrain Naval Forces, Major General Abdulaziz bin Saud Al Khalifa, Chief of Staff for Bahrain National Guard, Admiral Mohammed Hashim Alsada, Director of Military Cooperation for Royal Bahrain Naval Force and Brigadier Sheikh Mohamed bin Salman Al Khalifa, Head of Operations for Bahrain Air Force.