07 Aug 2018
King pays tribute to BDF troops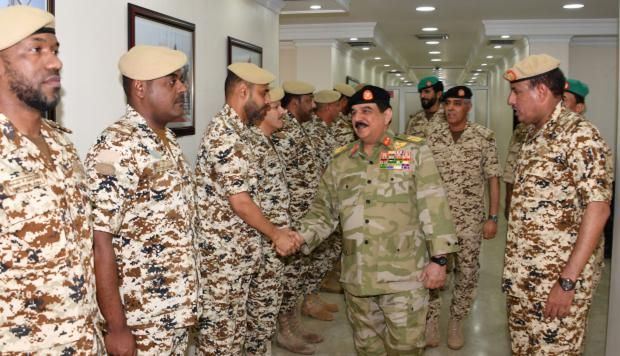 MANAMA: His Majesty King Hamad, the Supreme Commander, paid tribute to BDF servicemen, hailing their role in defending Bahrain and its people.
"The BDF military are the protectors of the homeland and the shield that defends national achievements," the King said as he visited the Royal Guard headquarters.
"We have every right to be proud of our military that represents a role model of sincere patriotism," he said.
He was accompanied by Royal Guard Commander Brigadier Shaikh Nasser bin Hamad Al Khalifa and Royal Guard Special Force Commander Major Shaikh Khalid bin Hamad Al Khalifa. BDF Chief of Staff Lieutenant General Dheyab bin Saqr Al Nuaimi and other officers welcomed him.
The King also hailed brave BDF personnel operating as part of the Saudi-led Operation Restore Hope to combat terrorism in Yemen and deliver humanitarian relief aid.

Source​​​​​​​