03 May 2018
Major General Abdul Aziz Bin Saud Al Khalifa, Chief of Staff, National Guard Bahrain Presented with Appreciation Trophy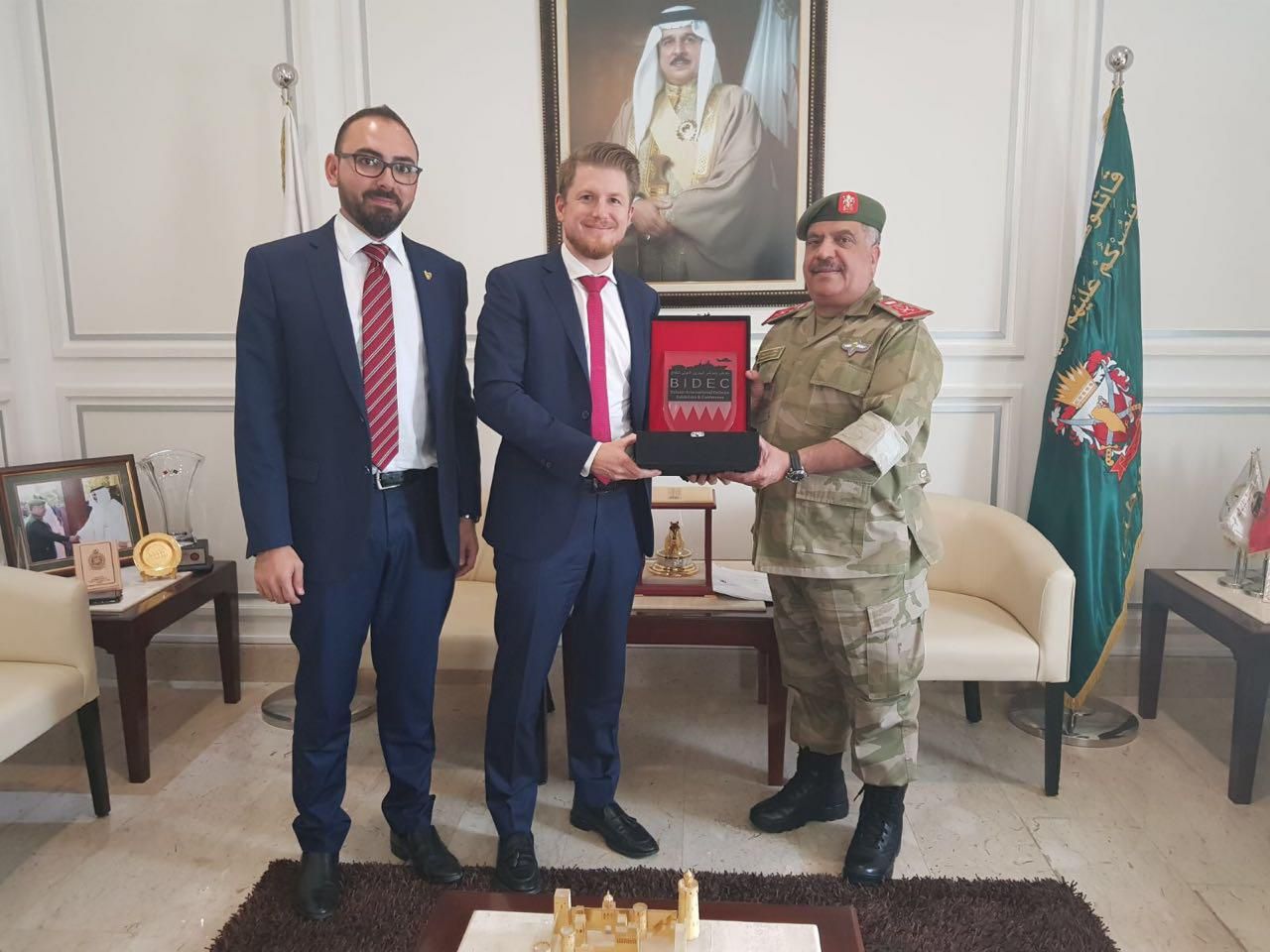 Major General Abdul Aziz Bin Saud Al Khalifa, Chief of Staff National Guard Bahrain has been presented with a Trophy of Appreciation for outstanding service to BIDEC 2017.
The trophy is a testament to the excellent working relationship that Bahrain National Guard had with the organiser of BIDEC 2017, Clarion Events. The National Guard hosted several off-site activities at BIDEC 2017, including Military Vehicle Demonstrations and Indoor & Outdoor Shooting Demonstrations.
The trophy was presented by Clarion Events' Thomas Gaunt and Ahmed Jarakji, who are Event Director and Project Manager for BIDEC respectively.