12 Oct 2019
Royal Guard Commander praises holding BIDEC 2019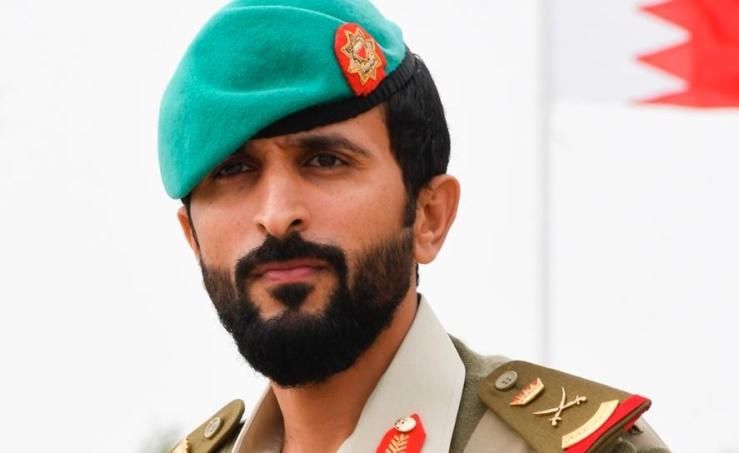 Manama, Oct. 12 (BNA): Royal Guard Commander His Highness Major General Shaikh Nasser bin Hamad Al Khalifa, the Head of the High Organising Committee of Bahrain International Defence Exhibition and Conference (BIDEC 2019), stressed that the second edition of the major international event, which will be organised from October 28 to 30 at Bahrain International Exhibition and Convention Centre, represents a Bahraini story of success which stems from a farsighted vision of His Majesty King Hamad bin Isa Al Khalifa, the Supreme Commander. This vision, he noted, underlines first and foremost the need to link all requirements of the armed forces, including grooming and development while relying on capabilities and promotion of military industries at the regional and international level.
HH Major General Shaikh Nasser bin Hamad Al Khalifa underscored the importance of BIDEC 2019 for the military industry and technology, describing it as a platform for creative thinking regarding defence strategies and counter-terrorism and extremism solutions. He underlined the role of active international participation in changing challenges into real successes that reflect harmony in the military and security field mainly within the coalition forces operating in regions of wars and conflicts. He expressed pride in BIDEC remaining an effective platform for advanced defence systems and a means to exchange knowledge and boost cooperation to handle fast-paced developments and challenges. He said defence and security are vital for all countries. "Therefore, we exert every possible effort to guarantee armed forces are equipped with the best means and technologies," he added.
HH Major General Shaikh Nasser pointed out that the organisation of BIDEC 2019 comes amid unstable global circumstances which require the officials in charge of this sector to improve and develop technologies that help to curb potential risks and fast-paced challenges by unifying efforts to develop security and defence strategies to promote global peace. He also noted that the main challenge faced by the world nowadays is securing waterways and combating piracy. He also underlined the importance of BIDEC 2019 in boosting security and control at the main waterways in the Middle East in light of the recent events in the Gulf region.