12 Dec 2016
Royal Marines take part in Exercise Pearl Dagger in Bahrain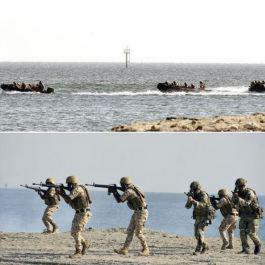 As the UK marks 200 years of close ties with Bahrain this year, the Royal Marines have taken part in the Pearl Dagger exercise and to reinforce UK commitment to the wider region.
Exercise Pearl Dagger delivers infantry and amphibious training to the Bahrain Defence Force, improving interoperability between the Britain's Royal Marines and Bahrain's navy.
It comes at a time when stability in the Middle East is key to the region's security but also for the safety of the UK.
This exercise is just one of a number of capability building activities across a range of areas with Bahraini allies.