30 Oct 2019
Swift Ships showcases fast patrol vessel and coastal patrol boat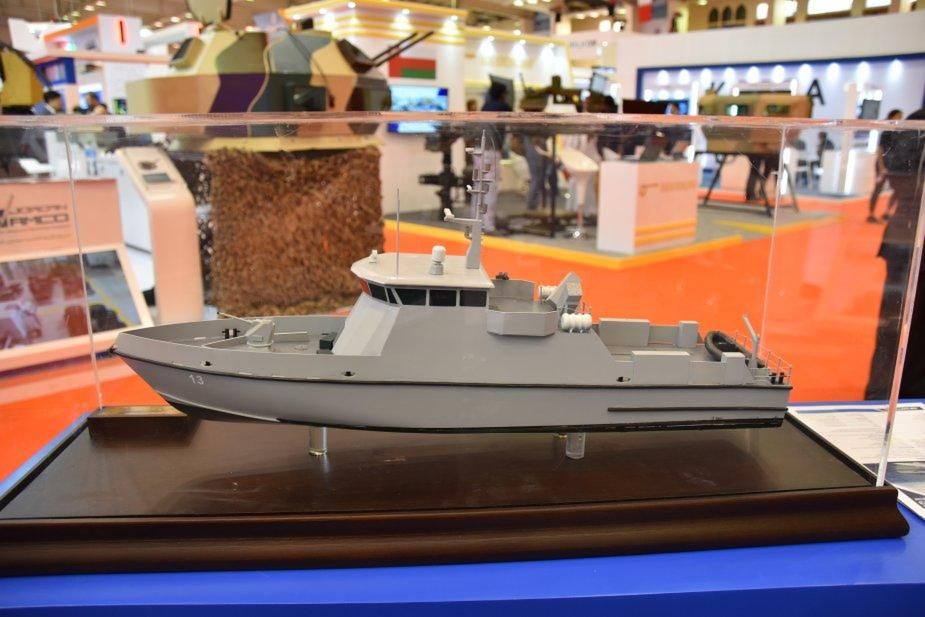 Specializing in the construction of small to medium-sized watercraft built of steel, aluminium, and fibreglass, Swiftships offers turn-key solutions to all branches of the U.S. military, commercial/private companies, and 52 foreign countries.
The 35 Meter Fast Patrol Vessel (FPV) is a modern, robust, and efficient FPV with a capability to operate in all major areas around the world with the condition(s) up to sea state 6 survival at the best heading and fully operational capability at sea state 4.
The FPV high-quality design focuses on its reliability of operation and ease of maintenance while using topnotch components with a 10-year cycle. The hull and superstructure are constructed of all-welded aluminium alloy in accordance with ABS HSNC regulations. The hull includes 7 watertight bulkheads forming 8 watertight compartments. The boats run on #2 diesel fuel and can be refuelled at sea using side-by-side procedures.
The FPV's fast speed, high manoeuvrability, and its sophisticated command and weapon systems are designed to respond to dispersed and persistent security threats such as terrorism, piracy, smuggling, illegal immigration, and other threats of this nature.
The designed roles of Swiftships' 28 Meter Patrol Boat include coastal defence, anti-surface operations, maritime security operations (MSO) and maritime interdiction operations (MIO), surveillance and intelligence gathering, and search and rescue, etc. The boat is based on an exceptionally well-proven hull and can be built as an all-steel, all aluminium or a steel hull with an aluminium superstructure. Weather survivability includes sea state 5 at the best heading and fully operational capability at sea state 3. This vessel runs on diesel fuel, has a top speed of 25 knots and a range of 900 nautical miles. Maximum range can be increased by side-by-side refuelling at sea.
Crew quarters houses 20 crew. Officer's quarters houses 4 officers. All quarters have berthing and lockers. A full galley is equipped with a commercial range, refrigerator, microwave, range hood, pots and pans. Crew head consists of double toilets and washes basons, shower and urinal. The officer's head consists of a head, lavatory and shower.
Boat specifications such as speed, range, weapons and sensors, etc. can be modified in accordance with the operator's preferences and needs.